Venue & Hospitality
Holiday Inn Chicago O'Hare 5615 N. Cumberland Avenue.
Conference Dates: December 03-04, 2018 |
Hotel Services & Amenities
Audio/Visual Equipment Rental.
Business Center.
Business Phone Service.
Complimentary Printing Service.
Express Mail.
Fax.
Meeting Rooms.
Office Rental.
Photo Copying Service.
Secretarial Service.
Telex.
Typewriter.
Video Conference.
Video Messaging.
Video Phone.
ATM.
Baggage Storage.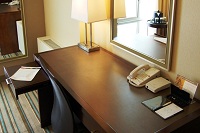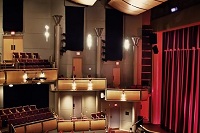 About City
CITY OF CHICAGO
Character
The original site for Chicago was unremarkable - a small settlement at the mouth of the Chicago River near the southern tip of Lake Michigan. Indeed, a common notion for the origin of the city's name is an Algonquian word for a wild leek (or onion) plant that grew locally. Chicago River formed a critical link in the great waterway that arose mid-century between the Atlantic Ocean and the Mississippi River.
Landscape
Chicago lies mainly on a relatively flat glacial plain—on what was once the bottom of Lake Chicago (the precursor of Lake Michigan)—averaging between 579 and 600 feet (176 and 183 metres) above sea level. A second important body of water, Lake Calumet, is located in the industrial southeastern part of the city; it is connected to the Chicago Sanitary and Ship Canal by the Calumet Sag (Cal-Sag) Channel and to Lake Michigan by the Calumet River.
Downtown Chicago occupies the area between the lakeshore and the northern end of the South Branch and extends south from the river for a mile or so.
Climate
The expansive Chicago region, however, is large enough to see simultaneous double-digit differences in temperature. Although city pavements are known to absorb and radiate enough heat to affect local meteorological patterns, the lake often provides a moderating influence, slightly warming the areas near it in winter, cooling them in summer, and generating occasional lake-effect showers and snowfalls.
Water
Having a beach so close to the city is simply, awesome. In the summertime in Chicago the bike paths along Lake Michigan and Lakeshore Drive are mobbed with eye candy for miles and miles. At night, taking a date walking down Navy Pier or through the city along the Chicago River would automatically get you to second base. There is nothing better than a day of beach volleyball at North Beach and then some cold ones at Castaways.
People
Mix New York hustle with mid-western generosity and you get Chicagoans. They have some of that rust-belt blue-collar edge along with the chic swagger of a major urban socialite. The people make the city, and the city definitely makes the people.